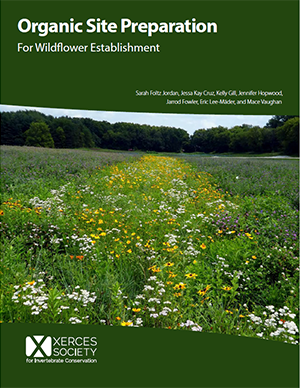 By Sarah Foltz Jordan, Jessa Kay Cruz, Kelly Gill, Jennifer Hopwood, Jarrod Fowler, Eric Lee-Mäder, and Mace Vaughan.
Site preparation is one of the most important and often inadequately addressed components for successfully installing pollinator habitat. These guidelines provide step-by-step instructions, helpful suggestions, and regional timelines & checklists for preparing both small and large sites using:
Solarization
Smother cropping
Repeated shallow cultivation
Sheet mulching
Soil inversion
Organic herbicide applications
Sod removal
Use this document with the timeline(s) & checklist(s) applicable to your region, available at right.