The issue of pesticide impacts on bees is of key interest to many people. In time, we'll also be gathering this information onto a page on our web site.
The recently published article, Are bee diseases linked to pesticides?—A brief review (Sanchez-Bayo et al. 2016), infused valuable insights into the discussion about pollinator decline. The authors, independent scientists from around the world, compiled information on how two key factors in bee decline—disease and pesticides—are interconnected. The review starts with a history of bee diseases and their increasing prevalence. It then provides an overview of existing research related to pesticides and bee diseases. From their review, the researchers concluded that while not all pesticides are linked with bee diseases, both neonicotinoid insecticides and ergosterol inhibiting fungicides significantly contribute to the spread and abundance of honey bee pathogens and parasites.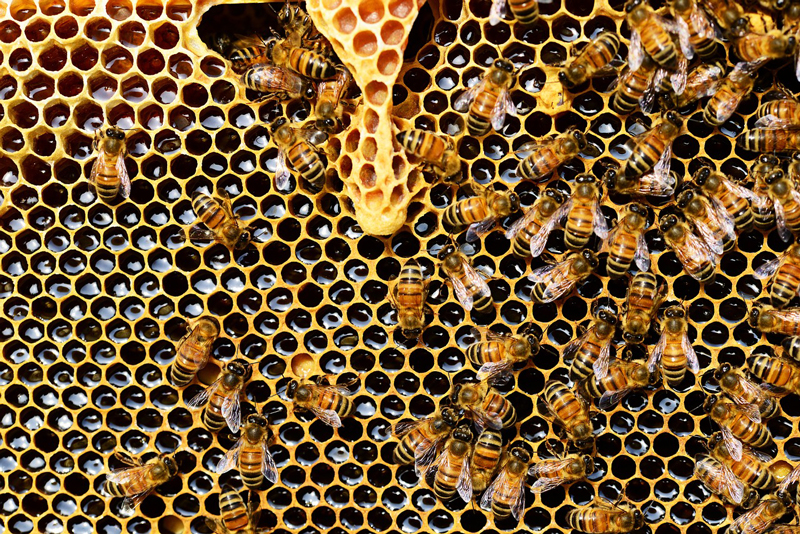 The authors also stated that these same concerns are likely to exist for bumble bees and many other wild insects. The conclusions from this review should further efforts to reverse the trend of pollinator decline as greater clarity of risk helps in the design of practices and policies that better protect pollinators.
Citation for the article summarized above:
Sanchez-Bayo, F., D. Goulson, F. Pennacchio, F. Nazzi, K. Goka, and N. Desneux. 2016. Are bee diseases linked to pesticides?—A brief review. Environment International  89–90:7–11.
Available from http://www.sciencedirect.com/science/article/pii/S0160412016300095